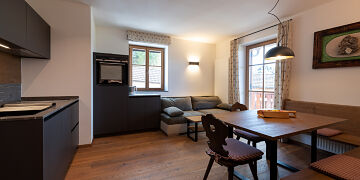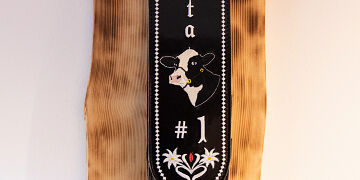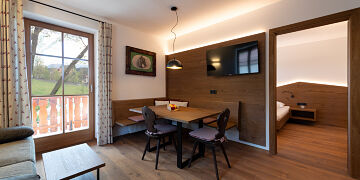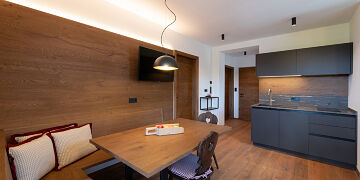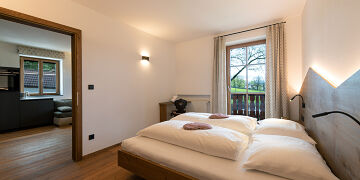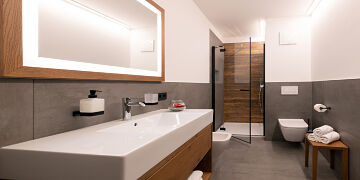 2 people
from 109 €
per night
for every additional person from 20 € per person (max. 4 people)
Description
The apartment is approximately 50 m²in size.
There's a double bed and a wardrobe with a safe in the bedroom.
The spacious living area features a living room, sofa bed and satellite TV and a fully equipped kitchen with an oven, dishwasher, coffee machine and kettle.
The bathroom includes a rain shower, a soap dispenser, a hairdryer and a bidet.
You can see the breath taking Dolomites from your balcony.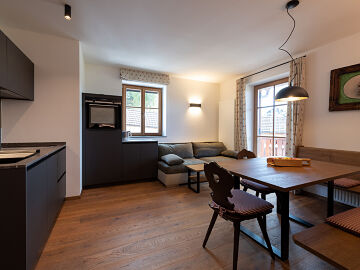 Use of the sunbathing lawn with swimming pool and playground
Bed sheets, towels and kitchen towels
Washing machine and dryer available
Visit the animals in the stable and on the pasture with the hosts
Herbs from the farm garden
Rental of bicycles, walking sticks, ice skates, sledges (limited number)