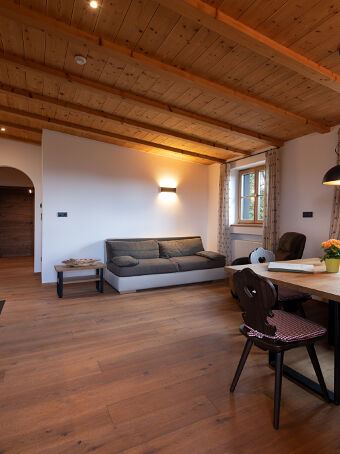 Modern holiday apartments
for small and big families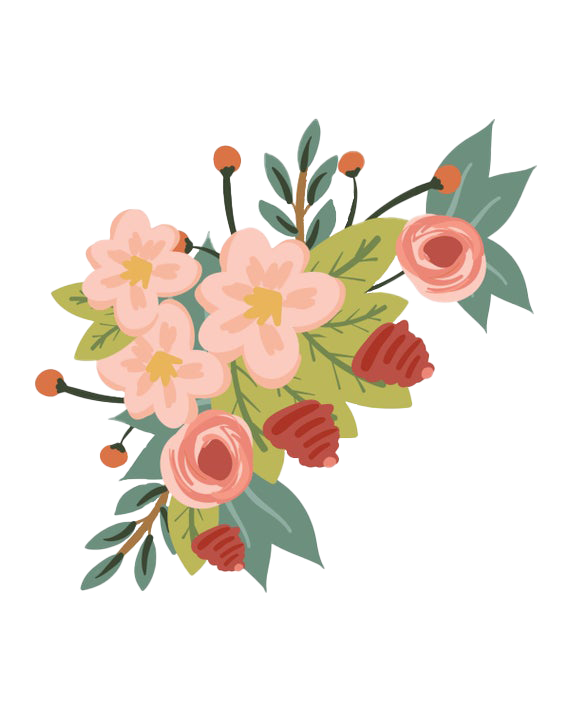 We have done our best to make you feel at home at Renon in South Tyrol!
The living room with seating area, sofa bed and satellite TV is designed for your relaxing hours. The kitchenette is equipped to the smallest detail, even a coffee machine is at your disposal. The comfortable bedrooms are equipped with a 3-piece wardrobe and a safe; the bathroom with shower, toilet, soap dispenser and hairdryer.
Prices vary depending on enquiries, period and booking situation.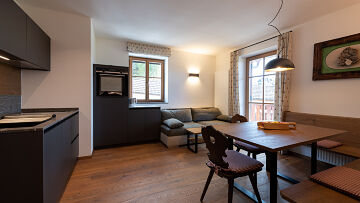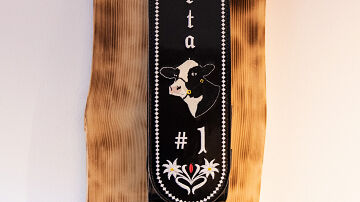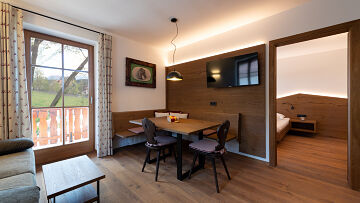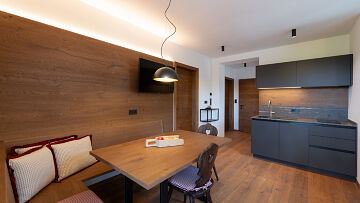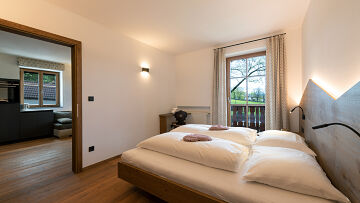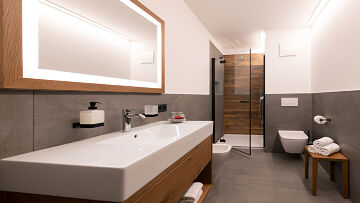 2 people
from 98 €
per night
for every additional person from 20 € per person (max. 4 people)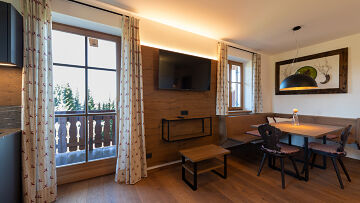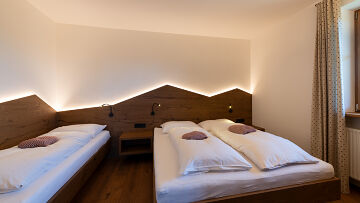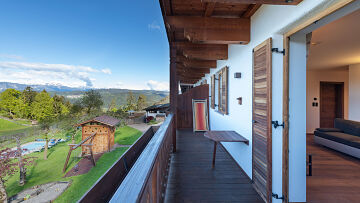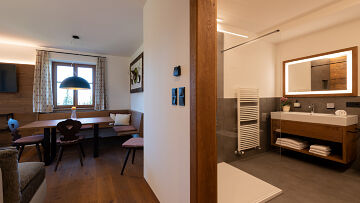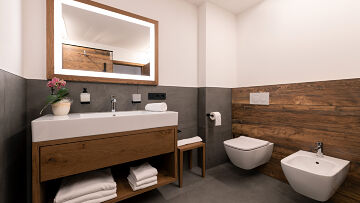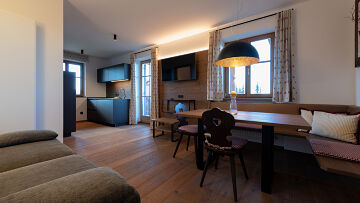 2 people
from 114 €
per night
for every additional person from 20 € per person (max. 5 people)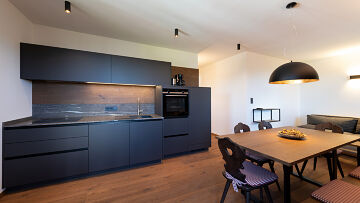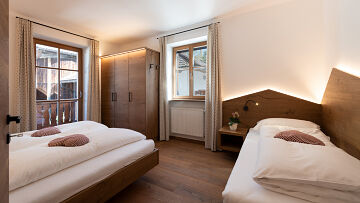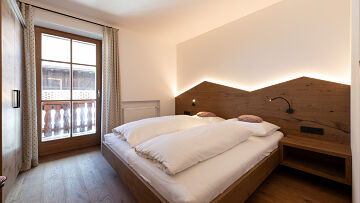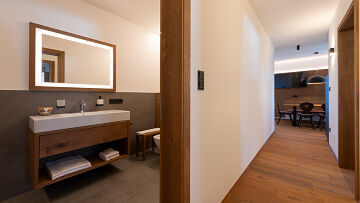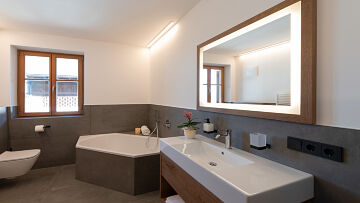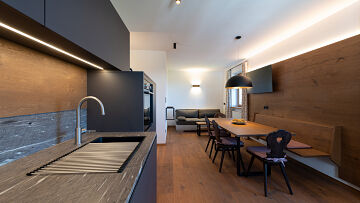 4 people
from 198 €
per night
for every additional person from 20 € per person (max. 7 people)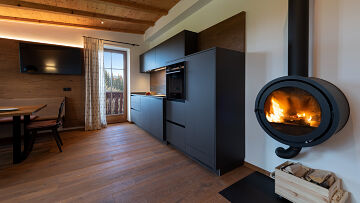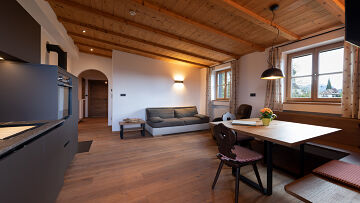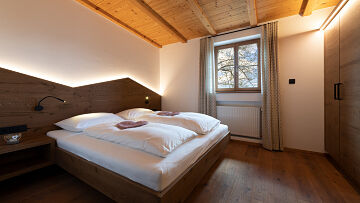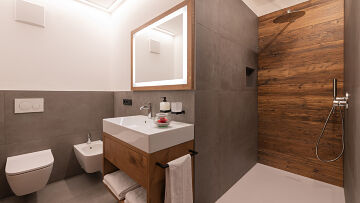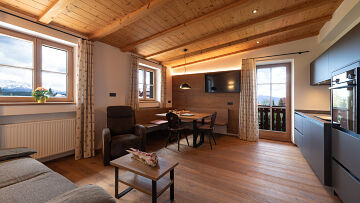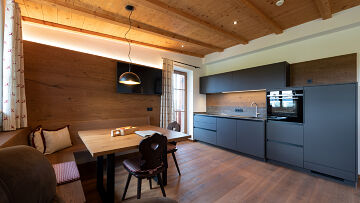 4 people
from 204 €
per night
for every additional person from 20 € per person (max. 7 people)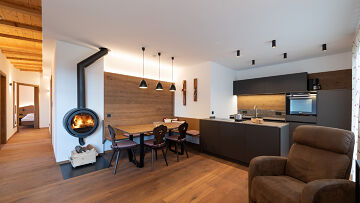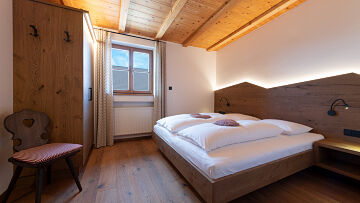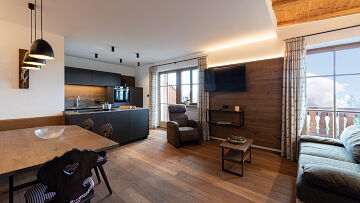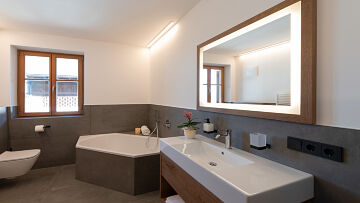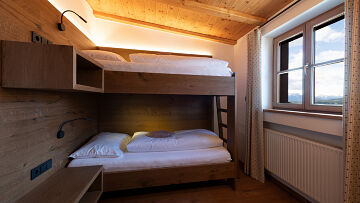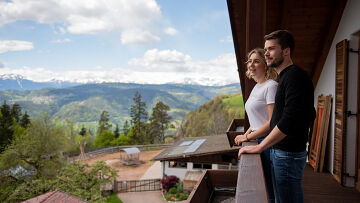 4 people
from 219 €
per night
for every additional person from 20 € per person (max. 9 people)
Use of the sunbathing lawn with swimming pool and playground
Bed sheets, towels and kitchen towels
Visit the animals in the stable and on the pasture with the hosts
Herbs from the farm garden
Rental of bicycles, walking sticks, ice skates, sledges (limited number)